Open your instructor course and click View/Download next to the multimedia.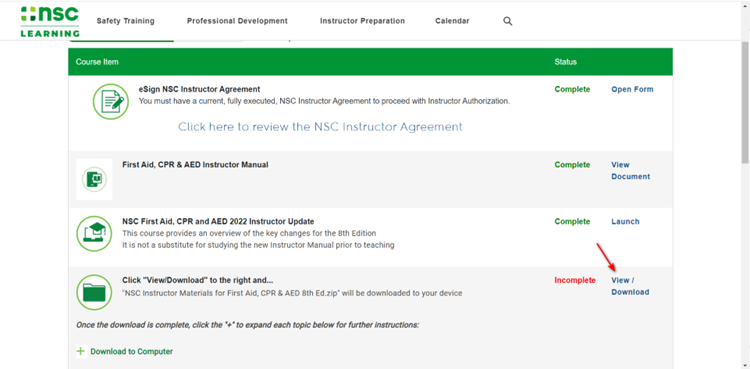 Once you click View/Download, a zip file will download to your computer.
Click on the file titled NSC Instructor Materials.zip that appears in your download notification at the bottom of your screen, or go to your Downloads folder on your computer.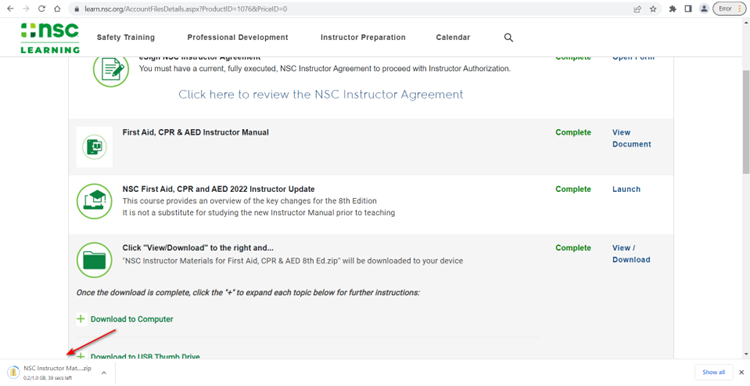 After you click on the Zip File, a window will open. Click on the Extract tab at the top of the window or right click the file and choose Extract.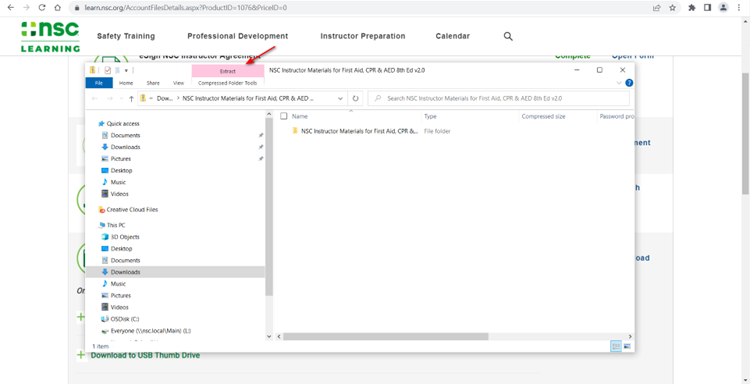 After clicking on the Extract, a window will appear asking you to select the destination of the extracted file. Choose the location that you would like the new file to be placed in, and click Extract.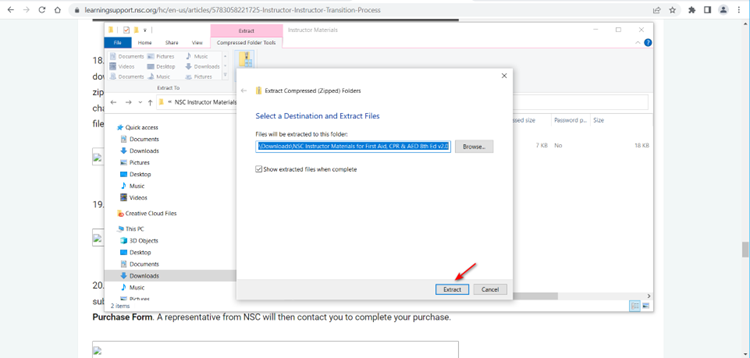 Please note: If you try to open the multimedia from the zip file directly, it will not play! You must locate the new file created during the extraction process and use that instead of the zip file.
After extraction, find the new file folder it created called Instructor Materials. Double click the Instructor Materials folder to open it.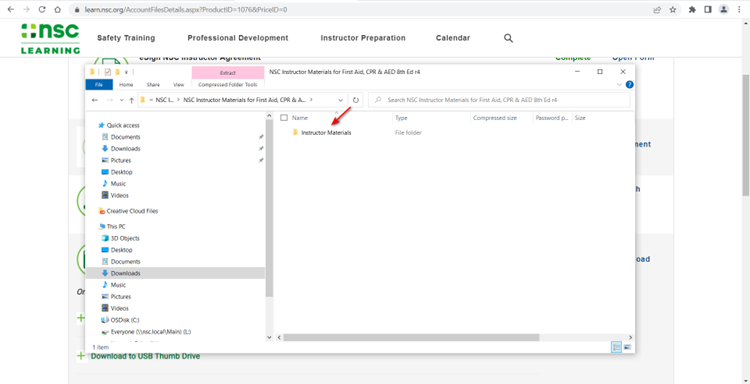 Once you click on the folder, a new window will appear with two files: a folder titled Instructor Resources and an HTML presentation link titled Presentation.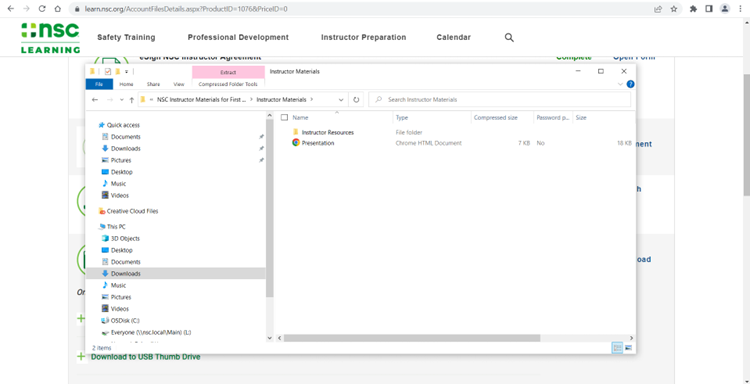 To access the instructor materials, click on the Instructor Resources Folder.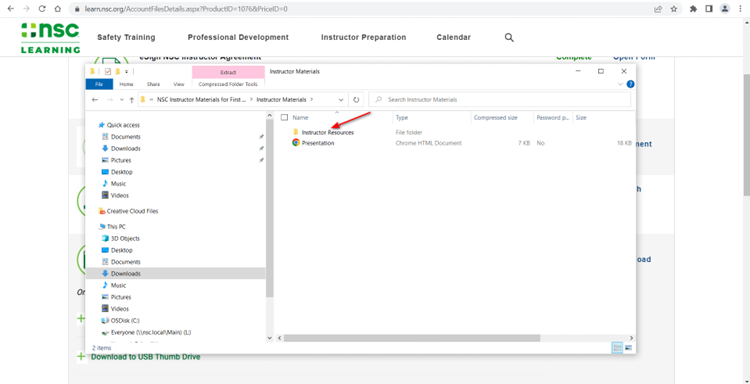 Upon opening the Instructor Resources Folder, you will see the files available for you to access and download.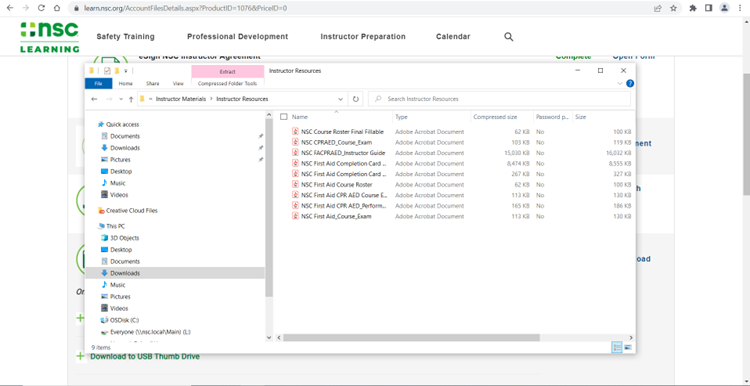 To navigate to the course presentation, return to the main folder titled NSC Instructor Materials for ... and double click on Presentation.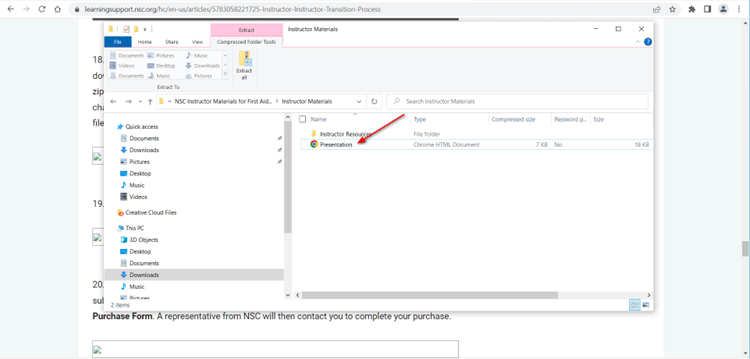 The presentation will open to this screen. Click Start Course to begin the presentation.